July 8, 2015 @ 3:40 pm by Midori Yoshimura, CrowdfundInsider.com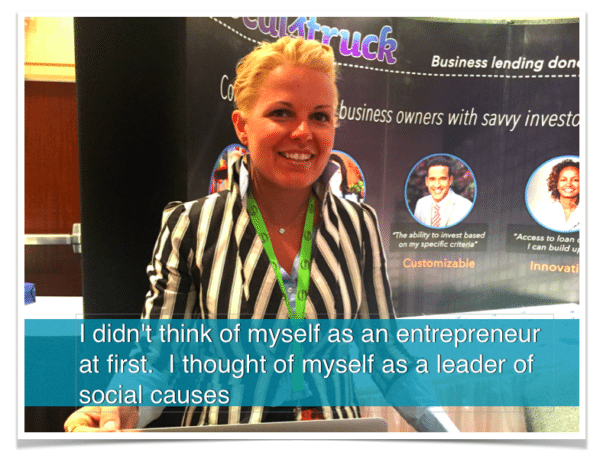 A co-creator of the legislation that eventually became the JOBS Act of 2012, Candace Klein, Chief Strategy Officer for marketplace lender Dealstruck, joined the crowdfunding movement unintentionally. Candace was drawn in through her nonprofit, Bad Girl Ventures, and in the process founded her second company, began working with the team that wrote the language for the JOBS Act, and developed a basic philosophy for taking entrepreneurs to the next level: bankability.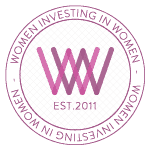 Candace also serves as General Counsel for Women Investing in Women, a global NGO focused on increasing the number of women in private equity and venture to increase access to capital for female entrepreneurs. As the chief strategy officer for Dealstruck, she is responsible for pipeline management, revenue growth, investor relations and brand at one of the first crowdlending platforms to offer multiple products to small and medium size businesses, and one of the first to allow investors the freedom to choose specific investments. Most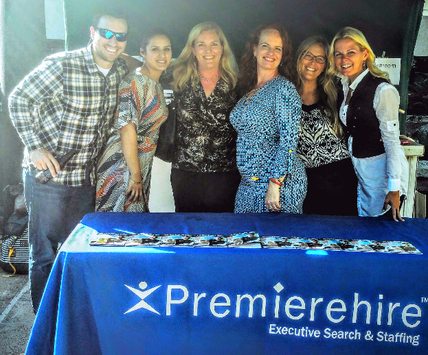 recently, Dealstruck kicked off The Dealstruck Experience Project, encouraging its customers to share with the company their stories of discovering Dealstruck via video. Dealstruck also collaborated with two of its borrowers, the Lobos Food Truck and Premierehire, to host a local gathering to celebrate its borrowers' successes and its recent "Best Places to Work in San Diego" award.
Recently, Crowdfund Insider caught up with Candace for her thoughts on her experiences in crowdfunding, female entrepreneurs and empowerment for women and girls.
---
Midori Yoshimura: How did you get involved with the crowdfunding movement? You were one of the individuals engaged in the legislation that become the JOBS Act. Please share how this came about.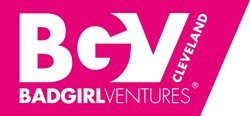 Candace Klein: I actually got involved in the movement unintentionally.  I started my non-profit, Bad Girl Ventures, in 2010, which was a nine-week training program focused on educating and funding woman-owned businesses.  I noticed in our classroom environment that female entrepreneurs were getting "friends and family loans" from advisors, faculty members and mentors.  While this was great to see, there was no way of tracking the repayment of these loans, so it wasn't helping these women to become bankable.  So I thought to myself, "What if I could create a technology platform that could teach these entrepreneurs how to raise loan capital from their friends and family, use that as 'first loss' to help them secure bank financing, and then track the repayment of these loans as a new data point to help them build credit and become bankable down the road."  I then launched my second company to do just that, but realized that it would be extremely difficult for me to help them if they couldn't also raise money from their customers and community.  This required a change in the federal law, which is what led me to begin working with the team that wrote the language for the JOBS Act.  It was then that a basic philosophy of mine started to take hold—and that was about taking entrepreneurs to the next level. It's all about bankability. Even at my current job at DealStruck, we strive to do that, help small businesses take themselves to the next level, both in terms of profitability and bankability.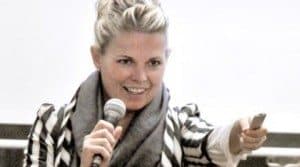 Midori: You are an attorney by training. What compelled you to become an entrepreneur?
Candace: I didn't think of myself as an entrepreneur at first.  I thought of myself as a "leader of social causes."  That was my motivation for starting a young professionals political action committee in 2007 and my first company, Bad Girl Ventures.  I tend to see problems in my community and want to change them.  I didn't actually see that as entrepreneurial until I started my second company, causing me to quit my job practicing law.
Midori: You founded Bad Girl Ventures; please explain your vision for this?
Candace: I was practicing law for a firm that represented a national bank, and saw firsthand how the banks stopped lending in 2008, due to increased regulation.  At the same time, many of my friends were being turned down, again and again, for loans.  I thought, "This is ridiculous.  If the banks won't lend, someone else should."  And hence, BGV was formed.  The brand was meant to speak to the bold woman who seeks to push boundaries and forge new territory.  Not every woman, of course, has what it takes to run a business.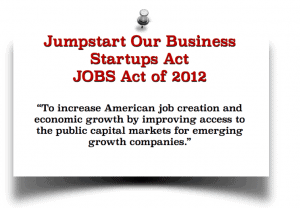 Midori: You were one of the co-founders of CFIRA, an advocacy group for crowdfunding.  Are you still engaged with CFIRA?  How do you see the crowdfunding industry evolving?
Candace: CFIRA was formed after the JOBS Act was signed into law, and was created to help shepherd the regulatory process to actually allow for crowdfunding to be implemented in the US.  When I was elected to co-chair this group with Vince Molinari, our sole focus was to offer the perspective of the entrepreneur, investor and platform to the SEC and FINRA, and I think we accomplished that for the year that I chaired.  I'm no longer involved with CFIRA, as I no longer work directly in the crowdfunding space, but I still sincerely believe that CFIRA is needed to close the regulatory loop and get crowdfunding fully implemented for debt and equity.
Midori: What were your experiences as a female entrepreneur?
Candace: I feel blessed to have had the opportunity to run two companies as a female.  I was surrounded by wonderful mentors and had the opportunity to work with two amazing teams.  I learned so much, both through my successes and failures.  And I hope to continue to learn and teach as my entrepreneurial journey continues.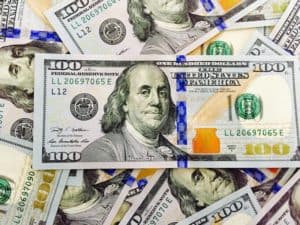 Midori: What advice would you give to other aspiring female entrepreneurs?  What is some of the most important advice you give to female entrepreneurs new to the field? To female investors new to the field?
Candace: Know your business.  Know your numbers.  Spend time understanding every aspect of your company, including your financials.  Don't rely upon someone else to know these things for you.  I understand that you started the business because you have a specific talent or passion, but that will not build sustainability if you aren't able to back it up with a serious understanding of your operation and back end.
Midori: Do you see Internet finance as a field in which women have more opportunities to help narrow the gender gap? Compared to traditional finance?
Candace: I believe that there are a number of statistics that have shown how many crowdfunding campaigns are led by women, compared to how few women receive VC, angel backing or loans.  I think there is a great opportunity for women to have access to new avenues for capital, but this does not change the fact that they are still responsible for building strong, cash-flowing businesses.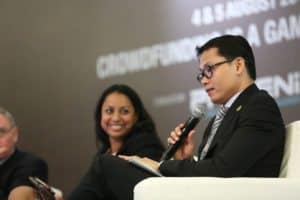 Midori: How did you become involved in Women Investing In Women?
Candace: I was a speaker at one of WIIW's earliest events in Phoenix several years ago, and have been general counsel and an advisor to their CEO, Anu Bhardwaj, ever since.
Midori: What areas do you find particularly exciting, in terms of creating broader access to capital and supporting economic empowerment for women and girls, years after the event?
Candace: I am excited about the prospect of increasing the investing activity of women of high net worth.  I want to help them better understand how to take more active investments, and I sincerely believe that this is the key to opening access to capital for female entrepreneurs.
Midori: What do you think about the Peer to peer / Marketplace Lending industry today?
Candace: I think that we are still learning about which model will be sustainable in the debt space, between peer to peer lending and direct balance sheet lending.  My fear with peer to peer, in its current form, is that the platforms have no skin in the game, and pass on all risk of loss on to the individual lender.  As such, my concern is that underwriting may suffer, and we may see a large default fallout in the coming years, as loans reach term and if the economy suffers again.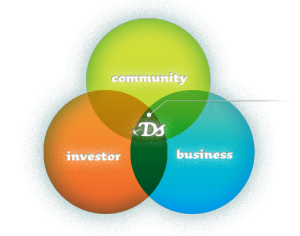 Midori: You are an executive at Dealstruck, a direct lender for small business. How does the company plan to continue building on this growth in serving SMBs? Does it have plans to move into other verticals?
Candace: Dealstruck is solely focused on small business growth, and will not divert from that focus any time in the near future.  Our mission is to provide small, quality businesses with capital that is unique, affordable and appropriate, with honesty and transparency, and we have a goal of graduating our borrowers on a path to bankability.  With that said, our growth in the near future will be based more on product, offering something to each stage in a business's life cycle, before we ever leave the SMB space.
Midori: Will you start another company at some point in the future?
Candace: Aha… I love my work at Dealstruck, and see no need to leave.  However, I do see myself as a leader of social causes, and will continue to do this, even with my work at Dealstruck.  And I continue to seek out needs and provide solutions.
Midori: You practiced law before founding your first company, Bad Girl Ventures. What similarities, if any, are there between the gender gap in the practice of law and Internet finance?
Candace: Women are the minority in every profession I've ever been a part of, from lobbying to commercial real estate to law to finance and entrepreneurism.  And I've always seen this as a huge opportunity.  As a woman, I bring soft skills to the table that benefit each of these professions, and I have learned a great deal about quantifying my hunches and basing decisions on metrics.  I strongly encourage women to explore these fields, as our skillsets are sorely needed and greatly appreciated.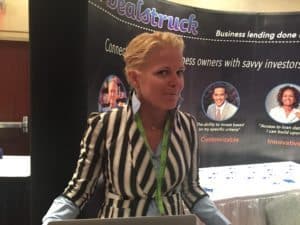 Midori: Dealstruck last month announced it had surpassed $50 million in loans. How does the company plan to continue building on this growth in serving SMBs? Does it have plans to move into other verticals?
Candace: Dealstruck will continue to build on our mission of serving small business, and we intend to lend up to $100 million this year alone.  With that said, we will continue to build on our product set, but will maintain a focus on SMB.
---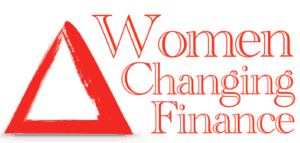 This is part of a series of articles where Crowdfund Insider will be interviewing the many women changing the profession of finance today. In FinTech, including crowdfunding and direct lending, there are many female entrepreneurs leading or assisting innovative firms that are altering the process of capital formation around the globe.