Why Small Businesses
Choose Dealstruck
Dealstruck has helped small businesses with funding across the
country and in every industry. Read more about our client's
success and what funding can do for your business. Create your
own success today!
Dealstruck Customer Testimonials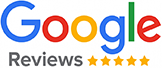 "Ben was great! He was a pleasure to deal with---very professional and great follow up skills. He kept me abreast of the deal every step of the way. I will let other small business owners know about Dealstruck and the excellent people on staff."
Barbara Ames
"I have dealt with Ben Tanner for at least the past ten years and have followed him to a few NEW places! All I can say is that he has been a tremendous value to my company! He has always gone above and beyond for me, and I truly consider him a friend! Thank you for ALL you do, and you will always have my business!!"
Caesar Villanueva
"Had Josh Muniz and Ben Tanner help us with the funding we needed quickly. A great experience and everything went smoothly. I would definitely use their service at Dealstruck, Inc again if the need arises!"
Joe Tracy
"Thanks for all the help with this! It's been a pleasure! Josh was such a great help."
Bob Lynch
"I have worked with several lending companies, and I have never had the good, honest service as I received from Benny and Joe with Dealstruck Inc. These guys went out of their way to make a deal work out for us. No hustle, no hassle. Good people."
Tommy Lauterstein
"I want to give Josh Muniz and Dealstruck the highest recommendation in their promising to provide a very excellent funding package to our business. Very few representatives deliver what they promise. Josh and Dealstruck did. He has been as good a resource as I have ever worked with. He and his staff are and have been excellent to work with."
Howard Danzig
"Such a great company to deal with. They made everything super easy had great communication throughout the process really looking forward to developing a relationship with these guys."
Derek Smith
"Benny Caban has been our key contact for our funding needs, and we are always impressed with his professional approach. His prompt and friendly service feels like having a partner on your side."
George Becher
"I wanted to take this opportunity to make you aware of the fact that the customer services rendered by Mr. Ben Tanner have been gracious, kind, informative, and very professional. Unlike several of your competitors, Ben has been assertive and not aggressive. It was quite rewarding to speak with someone professionally patient enough to teach me more about this particular industry and some of the options at my disposal. I wished we had met sooner, and I look forward to doing business with your company in the future. Please note that Ben Tanner is nothing less than an asset to your firm. "
Saundra McFadden-Weaver
"Our Company, CEW, had the pleasure of working with Victor Hoff and Ben Tanner from Dealstruck. These gentlemen worked hard and fast to meet our needs. We were shocked how quickly things got done; more importantly, everything promised and stated was on point. Ben made the process easy and painless! I truly appreciated the honesty, communications, and the finance options were extremely good. We would highly recommend Dealstruck for all your financial needs!"
Deb Ciano
"I had a very pleasant experience doing business with Dealstruck. Benny Caban waa amazing to work with, and I will DEFINITELY be doing business here in the future!"
Taste of India
"Great service. Ben Tanner says what he is going to deliver, and he delivers."
Joshua Spooner
"Ben Tanner and Dealstruck Inc. have been fantastic to work with. Great people who really wanted to help my business grow and be successful. Ben was very honest and helpful in helping me to make the best decision for my small business. We'll be doing more deals in the future!"
Scott Manchester
"Dealstruck offered me business financing when I needed it most. Since our primary business is weather-dependent, the record-setting rainfall in our area seriously hurt our profits this fall and winter. Dealstruck took the time to get to know me and my business. Whereas other companies had rejected my application since I'm a new business, they found a funder for me. Ashley was incredibly friendly, knowledgeable, and efficient. I was amazed at how quickly I was funded and how pleasant the whole experience was from beginning to end. I would definitely recommend them to anyone looking for fast funding."
Leslie Blaylock
"Andy was the absolute best to work with to obtain the necessary funding. He kept me in the loop through all stages of the process and made sure I was comfortable with all of my options. I will definitely work with him again for my funding needs."
Amy L.
"I was referred to Dealstruck by a past client with a great experience with them. Ben and the Dealstruck team BLEW AWAY the competition. The loan terms were so far superior with Ben that it was shocking. He is a magician, in my opinion. I will always have Ben at my side as my trusted advisor and cannot thank the DS team enough. Simply amazing company!"
Allen Solomon
"Ben was super fast, and upfront with loan options and his follow up is second to none. "
Cheryl Condon
"I have dealt with Richard Figueroa for the past six years, and he has always been diligent in helping me acquire working capital for my business. He has been true to his word and been a pleasure to work with from day one. I will continue doing business with him as I know he puts my business interest first and can be trusted. "
Drew Verizon
"I've worked with Dan Rubin at Dealstruck, and he's always helped my business get the funding it needs for important projects. I feel much more empowered to move forward with the plans for my company because I trust I'll receive the funds I need quickly. "
Nate Shreeves
"I have dealt with Richard Figueroa for the past six years, and he has always been diligent in helping me acquire working capital for my business. He has been true to his word and been a pleasure to work with from day one. I will continue doing business with him as I know he puts my business interest first and can be trusted. "
Drew Verizon
"I have been in business for over 26 years now, and have dealt with all kinds of banks, loan companies, and people to help me with my financial needs. I finally found a person that cared about me, my business, and what I needed to help me succeed, without all the crazy fees, promises, and the runaround. Jonathan Gonzales and his team at Dealstruck have helped me for many years. THANK YOU for being part of my successful practice and life!"
Dr. Tom Kopsch
"Dealstruck was the absolute best to work with! Anthony kept me in the loop every step of the way and actually gave pointers to help the process go more smoothly! Our company has worked with other institutions like this, but no one compares to Dealstruck. I will be referring anyone with the need for some working capital to Dealstruck. Dealstruck also worked with me to get me more money than I additionally planned on through an SBA loan, which has a great interest rate and low monthly payments! Absolutely incredible! Dealstruck helped launch our business to the next level! Thank you, Anthony and Dealstruck, for your hard work and time put into working with us!"
JD Dunn
"Ben has been very helpful. His communication is on point. He tries his best to get you what you want, and he keeps you updated with all things."
Samer Abdelhamid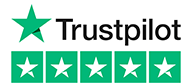 Fantastic, responsive, helpful service for small businesses!
"Both Joe Harris and Benny Caban were tremendously helpful. They both answered emails, texts, and phone calls beyond business hours. We appreciate their personal service. This is our 2nd loan with them, as they are one of the very few lenders that will work with small businesses and help find a loan program that works best for their client. Joe and Benny are beyond fabulous in their quick responses and positive attitudes. We know that they will always help us when we need working capital and will do it with a smile! "
Jeannie Rowland
Quick and efficient, and very competitive interest rates
"After a less than stellar summer, I needed to obtain a loan to stock up on holiday inventory. Due to the urgency, I knew a bank loan wouldn't happen in time. After contacting Smarter Finance USA, I was put in contact with Dealstruck, and worked with Asha Harvey. She worked diligently to expedite the process and had the funding in my account within a week and a half of my initial contact with John at Smarter Finance USA. I hope to not be in a position again where I need a loan, but if so, I won't hesitate to contact Dealstruck, and I would wholeheartedly recommend them to anyone who needs their services. Those that I dealt with directly were never rude or pushy. There was no pressure to take the loan; they just gave me honest information and allowed me to decide. The loan itself was at a very reasonable interest rate and payback terms, especially given that it was funded so quickly. Thank you, Dealstruck. It has been a pleasure. "
Richard Clayton
Excellent Service - High Quality and Fast
"The folks at Dealstruck did a great job with my loan. Fair pricing, fast underwriting, and they made it easy from beginning to end. I will definitely use their services again in the future."
Raul Cho
Great service and fast response
"Dealstruck was able to beat the competition with a better interest rate. The service was great, and turn around time was quick."
Ahmad Zein
Very Professional, Easy to Complete, Quick Funding
"Our company was in need of a loan to assist us in expanding our business. After hearing about Dealstruck for many months on radio advertisements, I called them, and I was anticipating a long and drawn-out process. To my surprise, we started the process on Tuesday and were funded with the capital we needed by that Friday. They were very professional and easy to work with. They kept me in the loop the entire way through the process. It was a pleasure to work with the professionals at Dealstruck, and I would recommend them to any business that is looking for capital to expand or for any other business purpose."
Steve Huntley
Dealstruck is great!
"From the beginning to the final funding of our business loan, everyone at Dealstruck was amazing! This was our first time working with a company like this, and we were thoroughly impressed. We especially liked the way they divided responsibilities appropriately between specialists. Underwriting was exceptional and easily accessible for any communication. Karma Williams worked extremely hard to make sure all of our documents were correct so that funding was expedited as quickly as possible. Their scrutiny for detail makes us feel our choice to use Dealstruck was a mutually beneficial and professional choice."
Nanette Curley
Dealstruck came through!
"Dealstruck came through with a great loan product in about 7 business days. It was a straightforward process, and the terms were pretty good for a mid-prime loan. I have no regrets about securing a loan from them."
Scott Curley
Best lending experience ever!
"They are the best professionals in the lending business who are 100% customer-oriented. No small business owner should ever consider going to a big bank again! These guys are the future of lending."
Eric Matheny
Great company
"Very fast to fund great small business resources, all of there employees are very respectful and work hard to get you a great deal, and I will never go anywhere else."
Joseph Henderson
A personal lending experience
"Unlike many other lenders, Dealstruck worked with me on a one on one basis throughout the underwriting process. Even though there were many roadblocks, they continued to find ways to see past our current situation and set us up for success moving forward. My only regret is not partnering with Dealstruck sooner!"
Kevin Sullivan
Easy to work with! Great Company!
"We spoke to a number of lenders to see what our best option was and decided on Dealstruck. They had the most straight forward process and were easy to work with. Everyone we dealt with was helpful, and they assisted us through the entire process. We could not be happier with Dealstuck so far and look forward to working with them for a long time to come. I would recommend them to anyone looking to grow there business or consolidate debt."
Michael OByrne
Truly the BEST!!
"I'm mad at myself for not using Dealstruck sooner! We moved from a factoring company that tried to switch us to a line of credit while still working like factoring, and it was a nightmare. Dealstruck came in and SAVED us! They have AMAZING customer service and will answer ANY questions you have quickly and so politely. It's been such a treat to work with them. We never have any issues, and our money is literally in our account within 15 minutes usually. Time is money, and Dealstruck knows it!"
Jennifer
Above and Beyond Service!
"Rather than simply approving or rejecting my specific loan request, the Dealstruck team got together and produced a comprehensive solution to our high growth challenges. Being a true business partner sets Dealstruck apart from the competition!"
Robert Sparrow
The right choice at the prefect rate in time of financial distress!
"My experience with Dealstruck is nonetheless the best experience I had in the 25 plus years of being self-employed. No other institution has come through as Dealstruck ever did. I would recommend Dealstruck to my small business clients at any time of the day. Furthermore, I will always be thankful for what you did in providing financial assistance for the further growth of my tax business."
Flavio
Create Your Own Success Story with Dealstruck!