Revenue Based Loans & Revenue Lending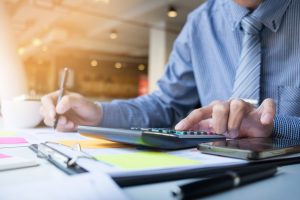 To apply for a revenue based loan, call us today at 1-844-867-4990!
Dealstruck offers multiple revenue based loan options, including business loans from $50,000 – $250,000 and lines of credit up to $500,000.
If your business makes at least $12,500 per month in revenue (or $150,000 per year), you could be eligible for a revenue based loan.
Uses for your loan include, but are not limited to:
Purchasing equipment, vehicles, or inventory
Managing payroll or hiring employees
Expanding business locations or renovating existing location
Paying off high-interest rate debt, including daily debit or Merchant Cash Advance (MCA) loans.
Unlike other lenders, Dealstruck offers revenue based loans that are not front-loaded with interest. Instead, your business enjoys a regular Annual Percentage Rate (APR) and fixed monthly payments, just like an auto loan or mortgage. This compares to front-loaded loans where early payments do nothing to decrease the amount of interest paid.
To apply for a revenue based loan, click here or call us at 1-844-867-4990.