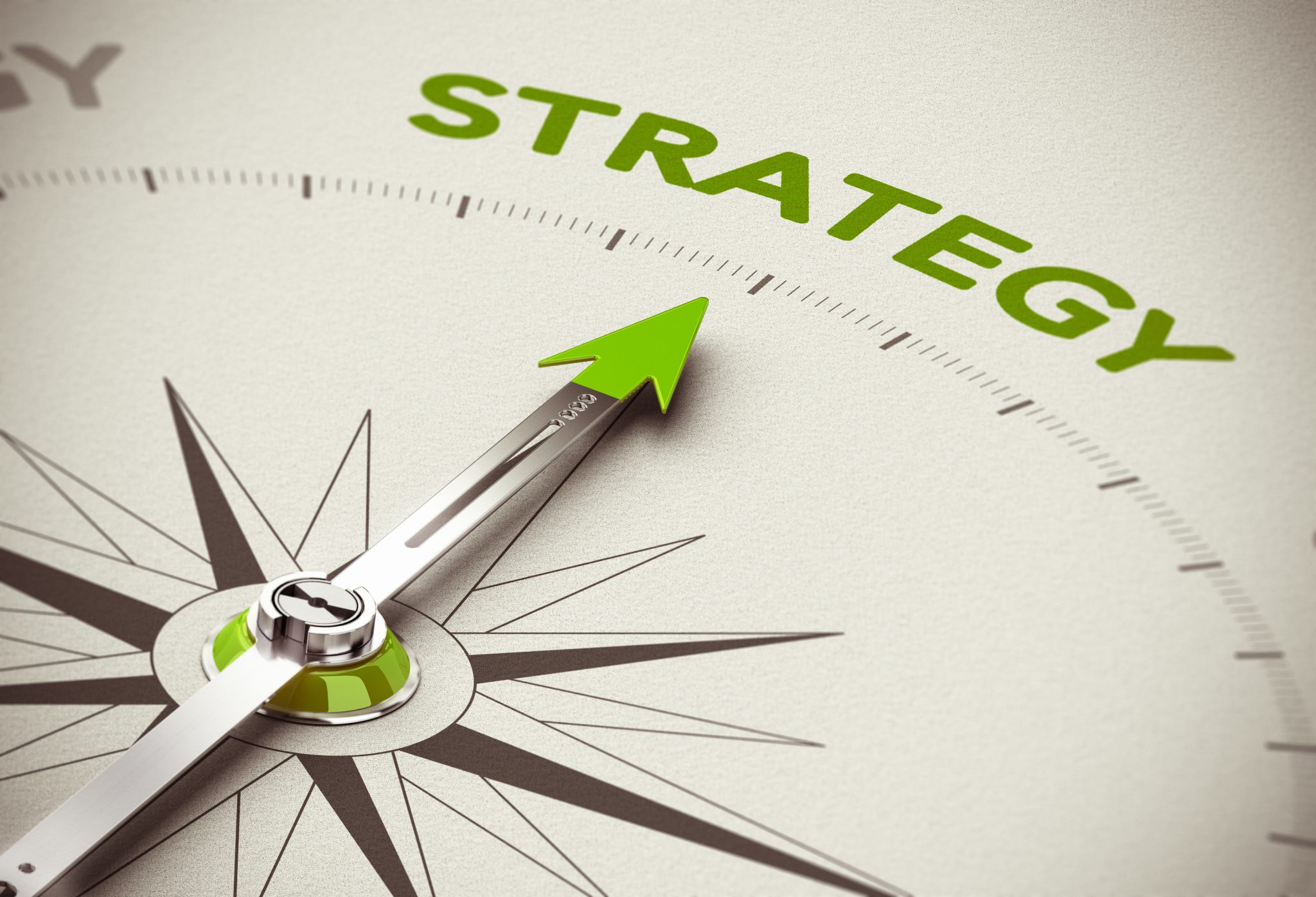 Are you tired of working for the man?
Are you ready to go it alone by starting your own business?
The biggest obstacle to setting up a business for many would-be entrepreneurs is the lack of financial capital. However, you don't need lots of money to set up your own business.
In fact, there are numerous business ideas which cost next to nothing to launch. All you need is passion, belief and hard work to succeed.
If you're looking for inspiration for your business venture, check out our 20 unique business ideas which you can start with little funding. Here we go!
1. Content Creator
Over 75% of people think that they're not living up to their creative potential. It's a shame to throw your talents away in a job you hate.
There are many opportunities to start your own content creation business on the internet. Are you a writer with specialist knowledge? Are you a graphic designer with an eye for what makes people tick?
Social media is buzzing with people thinking creatively about how to create content to share and promote. Over time, you can build up a portfolio of work which you can show to clients.
The gig economy allows you to work as a freelancer without hardly any expenses. All you need is your laptop and an internet connection to get you started.
It may not be as stable as your previous job, but it sure gives you the freedom to be creative and earn money at the same time.
2. Virtual Assistant
It's not just creative types who can enter the business world. Are you a budding entrepreneur with a passion for organizing?
There is also a growing demand for outsourcing services, such as administrative and customer support.
Don't travel to the office, work from home to provide your clients with the regular assistance they require.
In a single morning, you might be asked to book flights and accommodation for your client's business trip. Or, you might need to arrange a meeting and carry out clerical duties.
As a virtual assistant, you'll have convenience, variety, and money to spare.
3. Professional Reviewer
When you visit a restaurant or hotel, do you give reviews on Tripadvisor?
You may be surprised to discover that you could actually get paid for what you're already doing.
Around 88% of consumers trust online reviews as much as personal recommendations. While a further 90% of consumers admit to being influenced by online reviews.
Companies have realized the potential to appeal to consumers with high-quality product and service reviews. And, they're willing to pay people to write them too!
If you build up your reputation as an influencer, you could make some serious cash by reviewing. Another bonus is that companies will send you the product to try or the service to experience too.
4. Sell Crafts and Jewelry
If you create crafts or jewelry which you think would appeal to customers, then this is a low-cost platform for which to promote your products.
One of the popular examples of this is Etsy, an online marketplace for unique and creative goods.
It is absolutely free to set up shop on Etsy. However, it's important to be aware that there are charges for listing items and making transactions.
This is great to sell your creative gifts online.
5. E-Learning Courses
You could develop an E-learning course which is based on your understanding and expertise about a specific topic.
You could be a yoga instructor or a motivational speaker. Just set up an E-learning course to reach out to a global audience who are prepared to pay to hear what you've got to say.
You can prepare a package of videos, documents, and interactive games to launch your E-learning courses. For premium access, you could also offer customers one-on-one Skype conversations.
6. Child Care Services
You probably think about babysitting as a teenager's job rather than a business plan. However, you'd also be surprised how much you can earn from child care services if you know what you're doing.
If you've got experience, an educational background in early years development and a license, you could find yourself with a steady income as a nanny or babysitter.
7. Private Chef
There is a growing number of people operating private chef businesses.
The ability to hire a private chef was once exclusively for the rich and famous. But now, it's an affordable option for ordinary people at dinner parties and family celebrations too.
Many people simply don't have the time or energy to cook for themselves. This opens up a business opportunity for entrepreneurial foodies like you.
If you're prepared to come up with inventive and exciting menus, and also to execute the menu for guests in their own homes, this could be the business idea for you.
You don't need to be a professional chef with kitchen experience either. Cooking for a family of four or a dinner party with friends is enough to qualify. However, it'll better your idea if you've got cooking classes under your belt.
8. Professional Translator
Many people are disappointed that the average American cannot speak a second-language. In fact, only 18% of Americans can speak a language other than English.
On the bright side, you're in high-demand if you know another language. Consider becoming a professional translator for companies.
If you're a Mandarin speaker with a love for languages, or a Spanish speaker with a linguistic zeal, this could be the gig for you.
It's looking rosy in this industry as well!
As globalization continues apace and the U.S. is increasingly made up of non-English speakers, translation services are expected to rapidly grow. The Bureau of Labor Services claims that 42% growth is expected in the sector by the year 2020.
9. Music Classes
Are you musically gifted with an ability to teach others?
Not everyone can become Justin Timberland or Katy Perry and make a fortune from the music business. However, that doesn't mean you can't enjoy some side earners through musical instrument tuition.
We know there is an enthusiastic base of Americans eager to play a musical instrument. In addition to the numerous people who play instruments and want to get better, even people who don't play have musical aspirations.
In fact, 85% of people regret never learning to play an instrument, and 67% of those people still hope to learn.
You can either teach your students online via Skype or at your home or their home. Just invest in some sheet music and songbooks and get students to bring their own musical instrument along for the class.
10. Professional Photographer
Do you enjoy snapping photos when you're on vacation? You can transform your summertime hobby into a money-making business.
As a professional photographer, you can get hired for weddings, family events, birthdays and commercial events.
You need to dig deep for an expensive high-quality camera. But, if you're an avid hobbyist, you've probably done this anyway.
11. Cleaning Services
Even though only 12% of Americans have used a cleaning service before, around 47% of Americans would consider it.
You just need to persuade a handful of this group to hire you to fight dust in their home.
It's the perfect low-cost business! All you need is a few basic cleaning supplies. In fact, many clients will provide you with the equipment you need to carry out your work.
You don't even have to advertise much. If you're good at what you do and you charge reasonable rates, word of mouth could be enough.
12. Customer Care Rep
An increasing number of companies are outsourcing customer care to trained professionals. You don't have to leave your bed to speak on the phone to customers.
If you enjoy talking to people for hours on the phone, then this could be the perfect occupation for you.
13. Hair and Beauty Services
If you need a business idea without any overheads, hair and beauty services are an excellent place to start.
You don't need to pay the rent on a salon either. Just go mobile instead to cut costs. You can go to clients, they don't need to come to you.
You need the appropriate equipment, such as scissors and hair spray. And also, you've got to have a means of traveling to your clients. Then, you're ready to go!
Of course, you can't go around cutting other people's hair without any training. This is a fast way to make sure your business fails before you get started. But, once you've got the training as a beautician and hairdresser, you launch your company.
14. Garden Management Services
Do you love spending time outdoors? You could set yourself up as a garden management service.
You can manage everything from planting flower beds and landscape design to cutting the lawn and trimming the edges.
You don't need any qualifications to start. Just a passion for gardens and hard working attitude.
Of course, what you're capable of doing depends on your equipment. You can't transform an unkempt yard into a beautiful garden with just a spade.
You may also decide to brush up on your horticultural expertise so you can distinguish a Crocus from a Lisianthus.
15. Dog Walker
Around 44% of U.S. households have pet dogs. The owners of these hounds can't be around all the time to walk their canine friends.
As a dog walker, you'd be able to enjoy the company of four-legged friends while earning some extra cash. It's also good for your health to walk a lot.
You don't need anything to get started. Just a love of dogs and walking. However, it definitely helps to have already had some experience handling dogs.
Over time you could even include dog grooming and training services to your skillset.
You need to take out insurance if you're walking dog since there are legal and health risks if something goes terribly wrong. And remember, when the dog does its business, pick it up.
Meanwhile, happy dog walking!
16. Personal Fitness Trainer
Every year people have high hopes for getting fit. They set New Year resolutions, of which 80% fail to achieve them.
Can you be the difference to the success of people eager to get fit and healthy?
If you've got the fitness bug already, spread it while making money at the same time. If you've already got a great body, you'll be able to persuade others with your abs alone.
You need to be there to motivate your clients through the highs and the lows. You can even take a more integrative approach. For example, by considering how your client can improve nutrition and other healthy lifestyle advice.
You may need to get some qualifications before you started. Also, it'll help if you've got previous experience as a personal fitness instructor.
17. Bookkeeping Services
Have you always been a whiz with maths? You could become a freelance bookkeeper.
It's not the same as an accountant, which require years of training. Bookkeeping requires a handful of qualifications, aptitude with numbers and an eye for detail.
Assist your clients with tax returns and financial reports. This is a great way to make an income from the comfort of your own home.
18. Resume Writer
Have you got previous employment experience in recruitment? Do you have the inside knowledge of how to produce an outstanding resume?
Clients will pay for the privilege of a top-draw resume to impress prospective employers in interviews.
You don't need to do anything to launch your resume writing service. Just promote your services on social media to see if you get traction.
Once you pick up clients, you can charge an hourly rate. If your clients are satisfied, encourage them to tell their friends. Then, you're onto a winner!
19. Currency Trader
Currency trading is a game of risk with big rewards. You might not know anything about currency trading, but you can discover everything you need to know via videos and courses online.
Just grab your smartphone and get started trading currencies. If you're savvy, you could earn yourself a healthy pot of money.
20. Massage Therapist
The massage industry is expected to grow by up to 22% by the year 2024.
As the health benefits of massage become increasingly popular, we can expect massage therapists to be in-demand soon enough.
You'll need a license to practice as a massage therapist. You can either go mobile with your massage services or run the business from home.
The only investments required are a massage bed, oils, and any other products which you consider necessary.
Business Ideas That Work
If you were struggling for business ideas which you can set up on a shoestring, then we've provided plenty of ideas to get your creative juices flowing.
It doesn't matter what about your experience or knowledge, there's always a business idea which can work for you. It's up to you to put your ideas into action.
Are you in need of a small business loan to get started? Apply here[/vc_column_text][/vc_column][/vc_row]